Don't miss out on sport benefits for body and soul
The road to an active and healthier lifestyle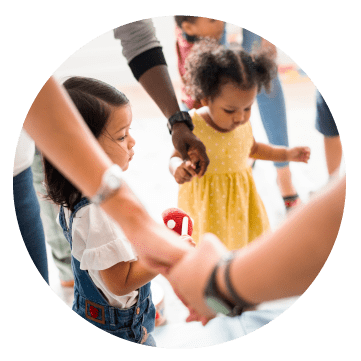 Don't miss out on sport benefits for body and soul
A new study has found that more often than not children are introduced to sport at the age of 5 years old or younger, starting them out on the road to an active and healthier lifestyle.
However, while almost one in three adults still play the same sport they took up as a child, 61% confess they were definitely sportier as a child, blaming a lack of time and not being as fit as they were way back when as the top reasons why.
The team behind cold-therapy brand www.Biofreeze.co.uk conducted the research as part of an ongoing study into the ways that Britons get into sports. More than 2,100 British adults took part in the research and all participants revealed that they partake in a sporting activity of some kind at least once a fortnight.
Initially, respondents were asked when they were first introduced to sport, and it was found that most (44%) started playing sport at the age of five or below - 39% began with a ball game (football, rugby, etc.), whilst 19% started by swimming and 10% a form of martial arts.
Just 31% said that they still play the sport that they first started out with, and when admitting that they were sportier as a child than they are now, the most common answer was 'lack of time' (33%), 'not as fit as I used to be' (23%) and 'it's harder to find a team as an adult' (21%).
Indeed, more than two in five participants (41%) admitted they have turned down joining a sports team because they didn't feel comfortable playing with new people.
Respondents were asked what first encouraged them to start playing a sport, and – allowed to choose multiple answers – the following answers were the most common:
To play with friends – 76%
Parental influence – 68%
I was influenced by a famous figure/sports team – 51%
I wanted to stay/get fit – 43%
I wanted to meet new people – 32%
Of those that said they began playing sport due to the influence of a parent, one in four (24%) said they did not enjoy the sport they were encouraged to play, and seven years was found to be the average amount of time they continued the discipline for. A further 41% of relevant respondents said that they only carried on with the sport to please their parents, and one in 10 (10%) felt pressured to do so.
When asked the main reasons as to why they continue to play sport, as many as 26% revealed that it was down to fitness whilst 19% enjoy the competitive nature. However, the most popular answer to this question was by far 'for the social side' (38%).
Bharat Gohil, spokesperson for www.biofreeze.co.uk, commented on the findings: "The benefits sports can have on your day to day life is often immeasurable. People are often pushed into doing a particular sport from a young age, and it's interesting that so many end up doing different sports in later life. Playing sport as an adult can be a little trickier than as a child, but it's often worth taking the leap for the social and physical benefits."