Is this a viable option for your redundant party rooms?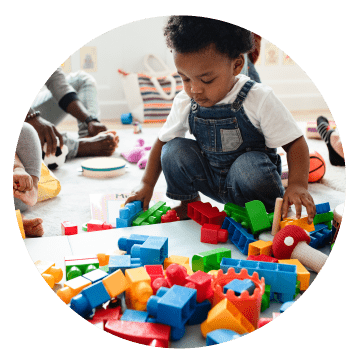 Is this a viable options for your redundant party rooms?
Most indoor-play operators will have brought franchisees into their centres to deliver classes and host events. But have you considered the potential revenue opportunities of becoming a franchisee yourself? The Creation Hub is one activity provider that offers you such an opportunity and we spoke with its founder Sarah Cressall to find out more.
There has never been a time in our lifetimes when it's been more important to have a handle on where our future income and profit is coming from.
Party revenue has fallen off a cliff for the vast majority of centres around the country, with hundreds, if not thousands, of fantastic party rooms sitting unused because their purpose is to host activities that are social.
Education, education, education – infused with fun!
The award-winning arts and craft classes provided by The Creation Station inspire imagination, spark curiosity and nurture creativity. *Since 2002, 1.5 million kids and adults have been inspired and 6,900+ have rated their activities as 5-Star, says Sarah Cressall, the founder and inspiration behind the business.
"Crucially at this difficult time, there has been a significant increase in demand for creative and educational experiences," she adds "Because our classes are educational, and underpinned by government guidelines, we can still continue to provide activities for reasonable numbers, based on the space available."
Fittingly, The Creation Station, a provider of fun and educational arts and crafts, classes, parties, events and products for nearly 20 years, is also underpinned by a creative and adaptable business model that helps the company, and its franchisees, monetise the British consumers' appetite for creative pursuits.
Ranked number 15 in the top 100 UK Franchises, The Creation Station supports a team of 100+ franchise partners. There are two types of franchise option: a mobile franchise model where people travel to different venues and the Hub, a new fixed model providing an extensive range of classes, clubs and activities.
Sarah says: "Our COVID-secure approach includes creative pods for each family group. With two metres between each pod, you can have several in a large room. You would run 45-minute classes, sterilise the room and then allow the next group in."
The fun and educational programmes are tried and tested; many are linked to bringing arts into Science, Technology Engineering and Maths. Within The Creation Hub, there are more than two thousand detailed class plans. "Our approach is to provide individual journeys of exploration, discovery and development. The programme format enables the leader to add in their own ideas and encourages customers to develop their own ideas too," adds Sarah. "We don't say 'here's one we made earlier' – it's about sparking individual curiosity.
It could be we start with newspaper, some string and feathers… and then get creative! There is a detailed session plan, which focuses on everyone exploring and creating their own outcomes. They are supported to learn based on what sparks their natural curiosity, and at a rate and pace that suits them. It works for all ages; children and parents love it! Due to demand there are also workshops for adults, retired people and intergenerational classes."
Franchisees are required to pay an initial fee at the beginning of the relationship and then a monthly licence fee as a percentage of the turnover from the classes. "Every month of the year has various themes and occasions that dovetail into education crafting and we have them all covered." Sarah says. "For instance, one of our franchisees, Emma Winterbourne, recently ran a six-day summer school. Emma had fifteen kids, safely separated in each session and took over £3,000. Her next holiday camp filled straight away, as past customers got first refusal. There are of course safety rules and considerations to implement, but there is significant profit."
Immediate payback
"Because we have been doing this for some time, we know that people can start making money straight away," Sarah says. "There is plenty of scope for a joint ticket, so customers can go to The Creation Hub for a period and then access the soft play. There are journey books and other products that come with the programme and they can be sold for extra income."
Sarah showed us a PowerPoint presentation, showcasing a beautiful Creation Hub branded concept venue. "When the kids enter, we want to conjure up that sense of excitement and adventure," she says. "The design is modular so it can be adapted to suit different sized locations. Our fit-out team also fit out White Stuff stores so they have a lot of experience in keeping to budgets and meeting deadlines.
"We also work with a lot of big brands – this month we've worked with Guinness World Records, last month we were working with Sony and My Little Pony. We run Usborne Books and Play-Doh workshops, Disney sessions and lots more. So you could incorporate an approved Disney-themed educational session into the HUB to attract families."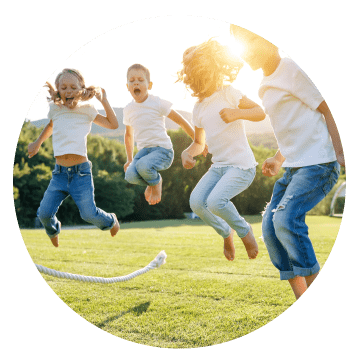 How do I make this happen?
To discuss this concept with Sarah and the possibility of being an early adopter franchisee, email sarah@thecreationstation.co.uk with the best time and date and for an initial 15-minute chat. If you both think there is a possible fit, you will be invited to an online discovery event, to find out more about how the franchise model works. This is followed up with a one-to-one with you with more detailed analysis of the opportunity. Your site location is discussed, the design is created and costed. Contracts are agreed, the site would be fitted out, training scheduled, site stocked and launched.
"Thinking differently has enabled us to grow over the past 18 years. What I've learnt is that when innovating within your business, only dead fish go with the flow," says Sarah. "We've trained new franchise partners every month during COVID. Consumer insight shows an increase in families wanting experiences. Along with an increase in demand for creative activities we see an exciting future for activity centres running their own successful Creation Station Hub."
*www.thecreationstation.co.uk/