Keep talking to your landlord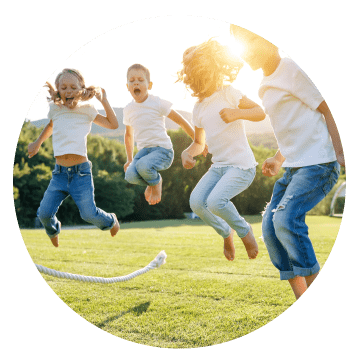 Keep talking to your landlord
by Jane Bloomer of Howes Percival
Jane Bloomer is a director of legal services company Howes Percival. She specialises in all aspects of contentious property work, with particular expertise in landlord and tenant work. She recently took part in an extremely useful zoom session for members of the Association of Indoor Play and we picked out some of the highlights.
During the session, Jane offered a raft of generic guidance to steer beleaguered operators in the right direction over the next few months. "It is a turbulent road at the moment and it's often the case that what is OK one week is not OK the next," she said. "That is the case across many sectors… no-one is on their own in this. I'm working with clients on a weekly or fortnightly basis and it's pretty clear that there is no end in sight yet."
The government imposed a moratorium on evictions, originally set at December 31, 2020, and then pushed back to March 31 this year, but as the country has bounced in and out of various tiers and lockdowns, the behaviour of landlords has been fairly inconsistent in different parts of Britain, according to Jane. That doesn't change the position for tenants, however. "It doesn't matter which tier you are in, whether you've had to close or you've opened for a bit then closed again, the terms still apply. Everyone is trying to navigate a very difficult landscape and landlords are not immune," she added.
"The starting point from a landlord and tenant point of view is that your lease terms apply and unless you have agreed a variation to those terms in writing with your landlord, that is the backstop. The law has not changed because we're in the middle of a pandemic, apart from a couple of very specific exceptions. I speak to a lot of people who tell me they have agreed rent reductions or rent-free periods orally, but the harsh reality is that it is not worth anything unless it's documented. Do not rely on telephone conversations and oral agreements, however small the matter might seem."
Relationships between landlords and tenants for commercial property are governed by a code of practice, which can be accessed on the government's website. It is voluntary and there is no obligation for a landlord or tenant to abide by it, but it does set out principles that both parties can follow if you do find yourself in a situation of needing to renegotiate terms. "The basic principle is that everything needs to be done that is reasonably possible to enable a viable business to continue; the keywords being reasonably and viable. It is not reasonable, for example, for a landlord to let a tenant off rent for an indefinite period. And that business must be viable, so if it was insolvent before March 2020, it's going to be very difficult to argue that continuing to take handouts or concessions makes that business more viable now," said Jane.
The general principle therefore, is that if you can afford to pay it you should. "The code of practice encourages dialogue between landlord and tenant, so if you do find yourself in a difficult position and you ignore your landlord, you're probably not going to find any favour in them. The better approach is to approach the landlord, open the dialogue, talk about your business and your concerns, tell them where you are and what's going on, and see what they can offer you. Tenants who sit back and don't pay their rent are going to get short shrift from anyone and everyone and they will not be able to rock up to court come the end of March and say 'I couldn't pay my rent'. The first thing a judge will say is 'well, what did you do about that?' and staying silent is the worst thing you can do. It's exactly the same as if you have a bad debtor – you are much more likely to agree a payment plan with them if they pick up the phone to you."
The types of concession you could ask for include:
A partial or full rent freeze period – you may need to be prepared to disclose your accounts and financial situation
A rent deferral – whereby you don't pay rent for a period, but that debt is payable at an agreed later date
Paying at different intervals (monthly, quarterly etc…) to help cash flow
A smaller base rent and a period of turnover based rent if you are open sporadically – this is quite complicated, so take some advice from a specialist.
Allowing the landlord to draw down on any rent deposits they hold
Rent reductions – this is the most palatable, but the least likely to be agreed
Waiving of interest on outstanding sums to make a repayment plan more viable
A 12-month payment plan
But, how quickly after March 31 could a landlord serve notice to an established tenant?
"If a tenant doesn't pay their rent and has no dialogue with their landlord, that debt still accrues, so the position is that you have until April 1 and that is it," Jane explained. "A landlord does not have to issue court proceedings; they can repossess the premises overnight due to non-payment of rent and they do not have to give you any notice. Peaceful re-entry happens all the time; it is by far the most powerful method to gain repossession if you are a landlord. If you don't have the dialogue and don't pay, you are far more likely to be on the receiving end of being locked out on April 1.
"Please also be aware that the moratorium on repossession is only in relation to the non-payment of rent, it does not apply to any other lease negotiations, breach of covenant or dispute you have with your landlord," she said.
"There is no magic bullet I'm afraid. A lot will depend on the individual landlord's circumstances. There is a lot of debate about little tenants and big landlords, but it's wrong to assume that all landlords have deep pockets and it is a two-way process. If they don't have the rental income, they could be in a difficult situation too and they will have criteria they can't go beyond.
"A landlord with one or two properties could be in a very different position to a more significant landlord. Negotiations with a smaller landlord may be easier because, even though they have less money, they have more flexibility. A larger landlord will have a lot more debt to pay under its charges over its portfolio, which is why they have a matrix in place to govern what they can and cannot agree."
There are of course things that you can do to help yourself. "Apply for all the government loans and grants you can get for occupying property, or business loans. There are other concessions like business rates relief and some councils may be offering other support. Keep checking – stuff becomes available on the quiet and is not necessarily well publicised. One month you might not be eligible for a particular scheme, but the next month it might be tweaked slightly, or another scheme has been released for which you are eligible. Keep abreast of the local changes because this will all help ease cashflow," advised Jane
What if the support isn't enough? "You may find over the next few months that you just can't do it and there is no shame in talking to a friendly insolvency practitioner for advice on cash flow and what to prioritise. They are at the coalface, looking at the businesses that might make it through and those that won't and they often have very clever ideas that you wouldn't have simply because you don't operate in those circles. It is always better to have that conversation rather than sitting back and hoping for the best or just throwing in the towel," Jane said.
In conclusion, she returned to perhaps the key point of the whole discussion. "If there is any reason why you can't afford to pay, you need to get into a dialogue with your landlord. If you haven't done it already, do it now and document everything."
Contact Jane - jane.bloomer@howespercival.com