Children do not need to 'catch up'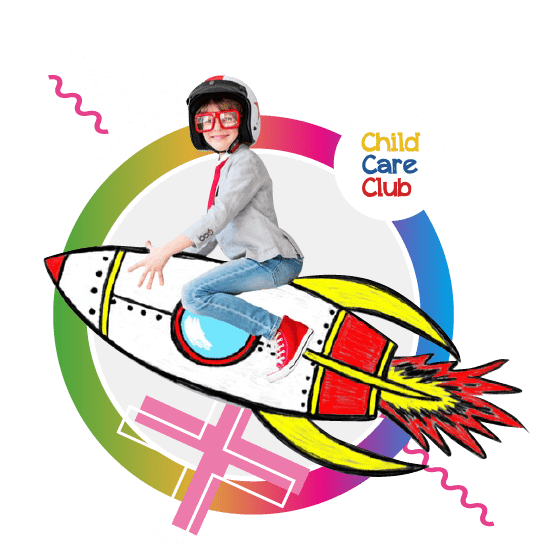 Children do not need to 'catch up'
As children return to the classroom Dr Mine Conkbayir, award-winning author and training provider and early-years consultant, asks the government to lose the deficit perspective and focus on ensuring children are psychologically safe and secure, then provides her own ideas on how to promote children's mental health as they make the transition out of lockdown.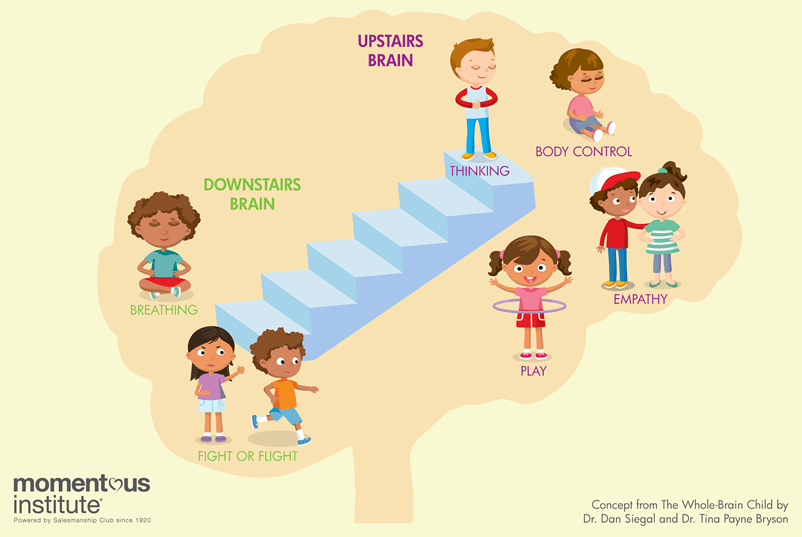 Moving forward post-lockdown?
I'm writing this article in the nascent stages of the mass return to school, following England's third lockdown which came into place on January 6, 2021. Some children are relieved at being able to see their friends again, while others are highly anxious about the return to school. Increasingly more studies are capturing such experiences of young children's mental health as a result of Covid (Barnes, 2021; Ferguson, 2021; Weale, 2021), with children as young as five reported to be experiencing anxiety, worrying about the work they have missed, while others are scared of catching the virus (NHS Digital, 2021). Emotional and physical abuse are on the rise in the under-2s, with children as young as three self-harming due to poor mental health (NSPCC, 2021). The NSPCC is urging the government to support all children, as calls to the NSPCC about children living in violent homes have risen by more than 50% since the first lockdown, yet these pleas for investment and support seem to be going unaddressed.
Teachers in Northern Ireland are being discouraged by the Department for Education from using the government's ''catch-up'' narrative due to its detrimental effects on children's already shaken mental health and emotional wellbeing. Unfortunately, there is no sign of the Department for Education taking such a progressive and child-centred stance here in England. Thus far, the government has spent over £700 million on "catching up" but I'm yet to see such a figure ring-fenced to address this mental health crisis. Just last week, in his speech at the Foundation for Education Development (FED), on education and building forward together, Education Secretary, Gavin Williamson declared that:

"The Government will be backing teachers in ensuring children return to a disciplined, safe and orderly environment. We know much more now about what works best: evidence-backed, traditional teacher-led lessons with children seated facing the expert at the front of the class are powerful tools for enabling a structured learning environment where everyone flourishes."

As our children brace themselves for the return to school, little do they know they will be transported back to the Victorian era - in a disciplined, orderly environment, facing the expert at the front. I am intrigued to know what evidence Williamson is referring to, not least because contemporary scientific evidence does not support such archaic and ineffective teaching strategies (Shanker, 2020; Churches et al., 2017; Cozolino, 2013; Goswami, 2006; Blakemore and Frith, 2005).
I write this article as an academic and a mother and the prospect of young children having to endure teacher-led lessons in a highly ordered and disciplined classroom – not least just having emerged from this pandemic - will set many children up for failure. Not only have some children been left traumatised by the effects of the pandemic but some would have already been subjected to adverse childhood experiences (ACEs), which are likely to have been exacerbated by the associated stressors of the pandemic and the repeated lockdowns. One key finding by NHS Digital (2020: 11) showed:

Children with a probable mental disorder were about five times more likely not to have eaten a family meal all week (4.8%), and not to have spent time together with their family (6.0%) than those unlikely to have a mental disorder (0.9% and 1.0%, respectively). This pattern was evident for most activities.

Research conclusions from neuroscience continue to demonstrate the fundamental importance of relationships in the teaching and learning process, so when we reflect on the brain as a social organ (McRory, 2021; Fonagy, 2021; LeDoux, 2015; Cozolino, 2013; Lieberman, 2013), we know that children sat on their own at individual desks, not being able to speak with their peers (and presumably being reprimanded for attempting to do so) is not conducive to any of the ''magic'' that can happen during such spontaneous – and necessary social interactions to ameliorate against the impact of Covid.
Enforcing an outmoded, damaging agenda that will only serve to further dysregulate and stifle our children's ability is not the answer. This extract of an infant school's newsletter is just one example of misguided priorities that filter down from the government to schools.

This deficit perspective of children only serves to instil a sense of panic in parents and consequent need to factor in extra-curricular classes to ensure academic prowess has not been affected. It has been affected and will continue to be affected until we hit the pause button, recalibrate and take stock of what is really important: children's mental health.
Children need a period of adjustment and much support from us as parents and their carers and teachers to help them feel psychologically safe and secure. The rest will follow. Frontloading the toxic narrative of ''catching up'' will only serve to increase the pressure on children, which will further fuel feelings of stress and anxiety in children - some of whom were already experiencing adversity. Plans for private tutors, extra lessons and possible summer schools are not the answer - the government's skewed agenda must wait.

Data not dogma - what the science tells us
It is a well-established fact that stressed brains cannot learn (Porges, 2018; Siegel and Payne Bryson, 2018; Schore, 2017) and when we understand that brain development occurs sequentially, i.e. bottom-up, with those key, primitive regions responsible for emotion regulation residing in the downstairs brain and executive functioning (higher order thinking skills) residing in the upstairs brain – it stands to reason that the downstairs brain cannot be ''bypassed'' – it first needs to be regulated, in order for a child to be able to learn. This is simply illustrated in the image of the downstairs and upstairs brain, left.

Again - children need to first feel psychologically safe, secure and emotionally regulated before they are able to access their executive functioning skills (those skills we commonly refer to as school readiness skills). These include:
•

Metacognition – involves a child thinking about their thinking, i.e. the mental processes children use to plan, monitor and assess their understanding and performance
•

Working memory – the mental processes children use to hold information in their mind while working with it. This involves children remembering what they hear and see, as well as connecting previous learning
•

Time management – being able to think about the time needed to complete tasks
•

Planning and prioritising tasks to be done – understanding what needs to be done and deciding what to do first
•

Ability to focus – concentrating on the task at hand
•

Ability to filter distractions – knowing what to focus attention on and what to ignore
•

Social awareness – having self-awareness, knowing how to conduct conversations and build and maintain friendships.


Your provision of a safe and predictable environment offers the sense of security needed to help ''ground'' children, while proving conducive to instilling positive, self-regulatory behaviour in children. It is a well-known fact that emotional regulation provides the foundation from which all other skills can consequently develop. So, how can you nurture children's self-regulation and executive functioning skills? Read on…
Ideas to promote children's mental health on their return to school
Instead of worrying about how each child will ''catch up'', your time, energy and resources will be better spent on truly prioritising children's mental health and emotional wellbeing when they go to school, so that they are subsequently able to cope with the demands and opportunities as part of the school day.
Below are some useful ideas that you can try with children, to help them maintain their mental health and wellbeing during these challenging times.
•

Prioritise relationships – after this extended lockdown, children will need to be immersed in supportive relationships to help re-establish a sense of psychological safety, so give yourself the time to re-connect with every child.
•

Watch out for any changes in behaviour - this will vary depending on age, but could include ''clinginess'' and difficulties in regulating emotions and behaviour – do not take it as ''misbehaviour''.
•

Be led by the children – some children will be feeling more tired than others, having had their routine disrupted for so long. Don't be afraid to change up your routine – make any activities shorter, give more time to outdoor play and allow the time for children and your staff to settle.
•

Use visual timetables – they are useful in helping children to adjust to their new routine, particularly those who have special educational needs and disabilities (SEND)
•

Make it fun! - incorporate games into the daily schedule – games are a great way to strengthen social skills, build self-confidence and reinforce rules without pressure
•

Do daily grounding exercises with the children – the 54321 technique is a quick and easy sensory awareness method that helps to calm anxiety by encouraging children to focus on the present, while ignoring ''irrelevant'' or unhelpful thoughts. Give it a try! Encourage the children to:
5. Acknowledge FIVE things they can see around them
4. Acknowledge FOUR things they can touch around them
3. Acknowledge THREE things they can hear
2. Acknowledge TWO things they can smell
1. Acknowledge ONE thing they can taste

• Keep a journal – set some time aside for children to express their thoughts and feelings about what is happening in their lives, be it in a journal or through a piece of art
• Breathe – hot chocolate breathing is a great way to encourage children to reach calm when their emotions escalate and tempers are rising. There are many versions online – take a look. Here is one you could try with the children: Pretend you are holding a steaming cup of hot chocolate. Breathe in deeply through your nose and on the exhale (through the mouth), pretend you are blowing the steam away from the hot chocolate drink. Repeat several times.



Concluding thoughts
The present education system shows no sign of being transformed by its arbiters - despite the infinite opportunities, post-Covid. Millions of pounds invested in ''catching up'', with no discussion around anything child-centred or revolutionary. We are emerging from the pandemic and going backwards. The pandemic afforded us the opportunity to start anew, to eschew policies and practices that were not working for children. Becoming trauma-informed and embedded in self-regulation approaches as opposed to behaviour management approaches would have remedied much of what is currently misinformed and wrong with policies and practices concerning the education of children. If we want real transformation - it must start with each and every one of us. When children walk into their classrooms, how do we want every child to feel? What experiences do we want each unique child to have? How could we better support their emotional wellbeing and behaviour? How can we make learning meaningful and engaging for all children? A cliché perhaps, but now more than ever, you have the opportunity to create the optimal conditions to help every child to thrive - use it!

Pause for thought:
What are your observations and reflections about the children's behaviours and abilities, having returned to nursery/school?
What have you done to prioritise children's emotional wellbeing, upon the return to school?
What can you and your team do to improve your provision for developing children's self-regulation skills?
Why is it important to first focus on nurturing children's self-regulation skills, before expecting them to be able to use their executive functioning skills?


Dr Mine Conkbayir is an award-winning Early Years author, lecturer and trainer. She has worked in Early Years for over 20 years. Mine is the winner of the Nursery Management Today (NMT) Top 5 Most Inspirational People in Childcare Award.
She is the founder of the award-winning Cache Endorsed Learning Programme, Applying Neuroscience to Early Intervention and the two times award-winning online training programme, Self-regulation in Early Years. She is also the designer of the two times award-winning free self-regulation app, the Keep Your Cool Toolbox, available at www.keepyourcooltoolbox.com and Google Play.

The views expressed in our articles do not necessarily reflect the views of Morton Michel.