Franchise Insurance
Support for your business. Protection for franchisors and your franchisees.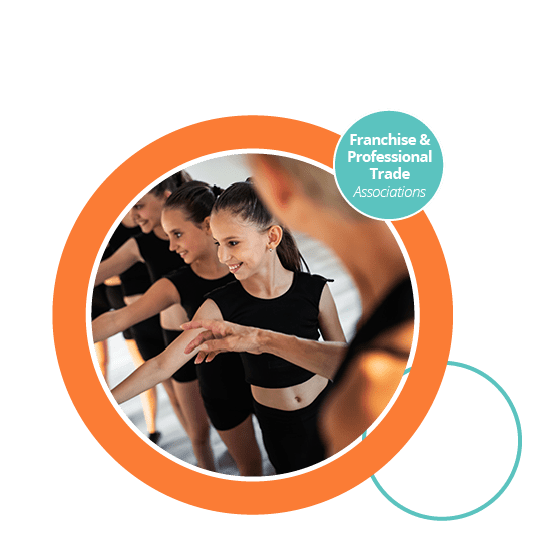 Specialist insurance for children's activity franchises and professional trade associations
We have a long history of working with the Children's Activities sector and launched our Group policy in 1971 to cater for the wide and diverse range of services provided. Since then, we've enjoyed getting the opportunity to grow and adapt alongside the sector.
Do you operate a franchise business or represent an association of members delivering services in the children's activity, education & training, childcare or educational sector?
If so, how do your representative franchisees arrange their insurances? Where do you arrange your cover as a franchisor?
At Morton Michel, we have used our many years' experience to arrange bespoke insurance solutions and we can adapt these to arrange a particular arrangement for your franchised business.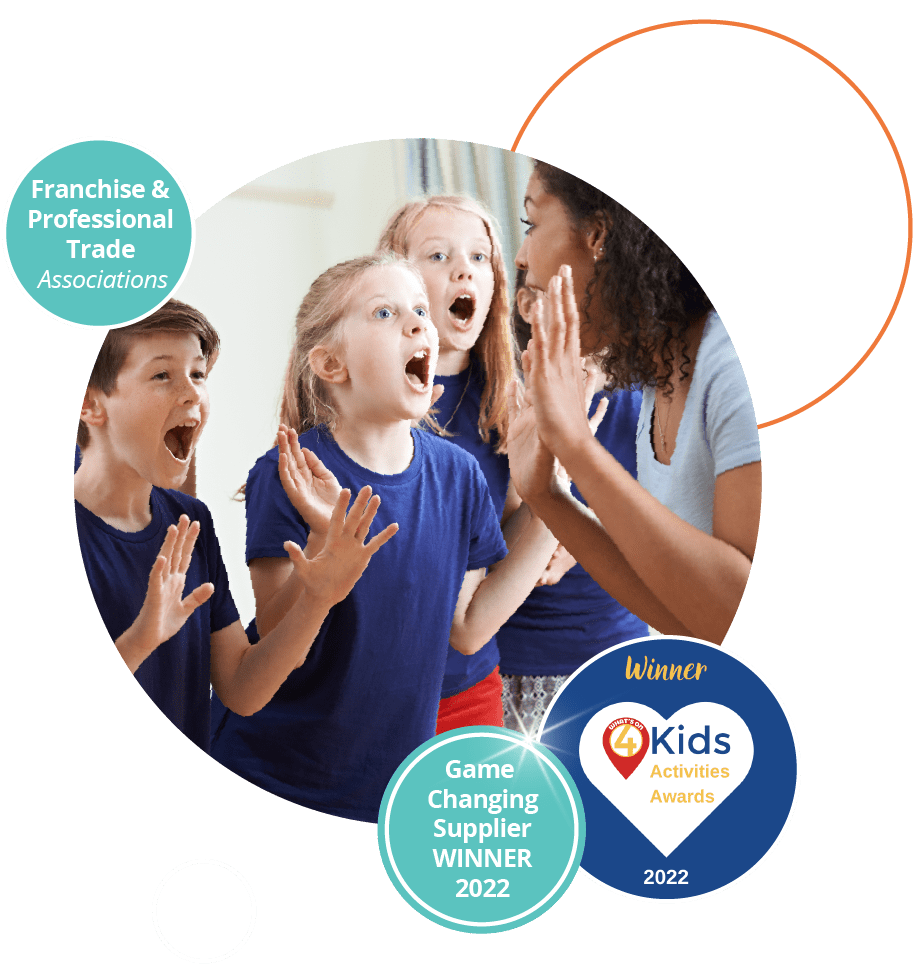 Why choose Morton Michel for your franchise insurance?
Our knowledge, experience and longevity within the childcare, activity and education sectors enables us to provide you with flexible insurance solutions and services designed to meet the needs of both you as a franchisor and your network of franchisees, including:
A dedicated, specialist team who understands the challenges you face every day.
a bespoke partnership plan including a dedicated online portal
over 80 RoSPA-accredited, CPD-certified online training courses from flick learning to help you train all your staff and run your business
access to free legal and tax support and HR advice through ARAG, including access to a confidential free counselling helpline
free access to an exclusive discount portal offering a wide range of retail discounts from well-known high street stores, for you and your family
additional benefits and discounts through our exclusive ChildCare Club.
*Morton Michel ChildCare Club Benefits, flick learning, and the Employee Benefits Hub do not form part of the FCA regulated products. These are provided as an additional service.
Children's Activities Association
Morton Michel is proud to be a founding member of the Children's Activities Association.
The Children's Activities Association is a not-for-profit group helping parents, schools and nurseries raise the standard of children's activities. They also aim to help more families access to these excellent activities.
Our shared beliefs in raising professional standards in the unregulated activity sector are important to us and we're proud to support the CAA in this area.
Our Franchise insurance allows you to choose from three levels of cover; Essential, Extra or Executive cover, which means you only pay for the cover you need.
Public and products liability
Personal accident for officials and children
You can view the
policy summary guide
for details of the significant policy benefits, conditions and limits. Full terms and conditions can be found in the
policy wording
.
Optional sections of cover you can choose, at an additional cost when purchasing your insurance include:
Want to extend your cover?
Directors' trustees' and officers'
Personal accident for officials and children
Trustees' and officers' financial liability
Loss of registration including temporary suspension of registration
You can view the
policy summary guide
for details of the significant policy benefits, conditions and limits. Full terms and conditions can be found in the
policy wording
.
Morton Michel added benefits
In addition to the standard cover you would expect with your Franchise insurance, we offer a range of value-added benefits including:
Unlimited free annual subscriptions to over 85 RoSPA-accredited, CPD-certified online training courses to help you train all your staff and run your business!
Legal Helpline
ARAG plc provides expert advice on a range of business-related legal and tax matters including employment and law disputes. Helplines are subject to fair and reasonable use and will only incur the cost of the call (unless otherwise stated).
Legal Document Centre
Providing access to 100's of legal documents (with smart document building feature) to assist with running your business.
Counselling Service
Access to a confidential mental health counselling helpline through ARAG, operated by trained counsellors 24 hours a day, 7 days a week. Helplines are subject to fair and reasonable use and will only incur the cost of the call (unless otherwise stated).
Tax Helpline
Your query will be dealt with by a qualified specialist experienced in handling tax-related matters. This service is available Monday to Friday from 9am - 5pm.
Free access to a wide range of market-leading retail discounts that you can pass on to your staff and their families.
You will receive automatic entry to our ChildCare Club; a hub of fantastic discounts and benefits available to you and your staff.
PIB Risk Management focuses on providing simple, creative and effective solutions to risk management, that really work in the workplace with tailored solutions for your business.
Morton Michel ChildCare Club Benefits including flick Learning and the Employee Benefits Hub do not form part of the FCA regulated products. These are provided as additional services.
*Risk Management is provided at an additional cost.
SOME OF YOUR MOST FREQUENTLY ASKED QUESTIONS
What is Public Liability insurance and why is it so important?
Public Liability insurance covers you if someone in your care, or a member of the public, suffers an injury that is held by law to be your fault. Typical examples would be a visitor who slips on a
wet floor which had not been properly cleaned, or a child who traps their fingers in a door. Such incidents can lead to claims being made against groups and you need Public Liability insurance to protect your interests against such lawsuits.

What is Employers' Liability insurance?
If you employ anyone, you are required by law to take out Employers' Liability cover. It is similar to Public Liability insurance but relates specifically to employees. Recent examples have included an employee injured when a cupboard fell off the wall, and an employee injured following a fall from a ladder.

What is a Professional Indemnity insurance?
Professional Indemnity insurance is designed to indemnify you against your liability to pay compensation and claimants' legal costs for which you are legally liable arising out of any negligent act, error or omission, breach of duty, infringement of intellectual property rights, libel and slander or any other civil liability incurred in connection with the conduct of the business.
What other cover might I need?
Individual needs and circumstances are not always easy to summarise. You may need to consider a wider variety of cover in addition to your liability insurances. The policy can provide Contents, Business Interruption, Personal Accident, Professional Indemnity, Directors' Trustees and Officers', Money, Personal Effects, and a wide range of other covers are available too! Just ask one of our team who will be happy to discuss these covers with you.

Are voluntary workers covered under Public Liability or Employers' Liability?
Voluntary workers are regarded as employees for the purposes of the Public Liability and Employers' Liability insurances. Your legal liability for bodily injury to regular voluntary helpers is covered under the Employers' Liability section.

What is Member to Member Liability?
Member to Member Liability is an extension of your Public Liability insurance which provides cover to individual members of the group so that they may be treated by the insurer as being insured themselves. As a result, group members are covered in the event that they accidentally injure other group members or damage their property.

What are Public Childcare Proceedings?
These are a little-known aspect of the UK's childcare protection system, but they can be very expensive. If a child suffers unexplained injuries, social services can convene a Public Childcare hearing at which every adult who has had responsibility for the care of the child – parents, grandparents, you, and your staff – could be called to answer questions. Those called should have legal representation since everyone else there will have it. Barristers don't come cheap. Your Morton Michel policy provides cover for the legal costs of having to have legal representation at these hearings.

What is a policy excess?
The excess is the amount you have to pay if you make a claim on your insurance. It is usually deducted from the total amount you are claiming for. For example, if you have contents cover with a £100 policy excess and a valid claim totalling £1,000. Your insurer will pay £900 towards your claim. There is no excess on our Public and Employers Liability sections. For an additional premium we can also extend the policy to cover contents and loss of revenue. There is no third party property damage excess under the Public Liability section of cover.

What is the difference between Liability and Personal Accident insurance?
Liability insurance covers you for damages and costs that may be awarded against you in a Court of Law, when you have been found to be at fault. The Personal Accident sections provide an agreed amount of compensation in the event of an injury, such as loss of a limb or an eye, suffered by a group official or group child in an accident, irrespective of who may have been at fault. A full list of situations for which compensation would be payable is stated can be found in the Group Summary document.

What is the difference between Public Liability and Professional Indemnity?
Public Liability insurance provides cover for accidental bodily injury or physical damage to property of a third party, in the event of an incident occurring for which you are found to be negligent. Professional Indemnity insurance is concerned with errors or omissions you or your staff may inadvertently make in the course of your duties. For instance, you may unintentionally release confidential information about someone in your care. The Professional Indemnity cover available does also extend to cover libel and/or slander.
What activities and services am I covered to deliver?
The policy covers all activities and services that are organised and provided by you as part of your business, other than those that are specifically excluded in the policy wording. An example of excluded activities are martial arts, combat or fighting sports, park/street running and winter sports. Some activities have additional conditions for cover to apply.

Please make sure that you read the policy wording to ensure that you are adequately covered. If you are not registered with a childcare regulator, then you will be asked when you apply for the policy which categories of activities you provide. You can change the cover for your activities at any time by accessing your policy in your online portal.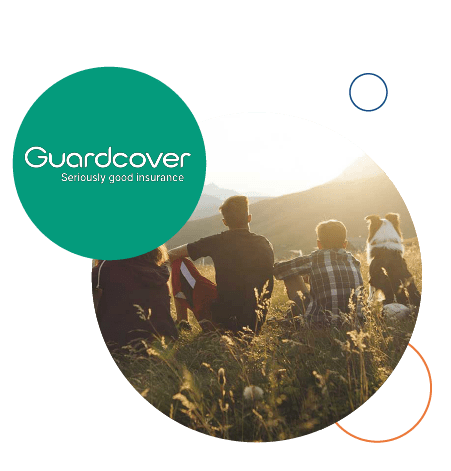 Insurance for the family
Morton Michel customers can also benefit from discounted insurance on the following leisure and lifestyle policies from our sister company, Thistle Insurance.