AIP survey highlights disparity in grant allocations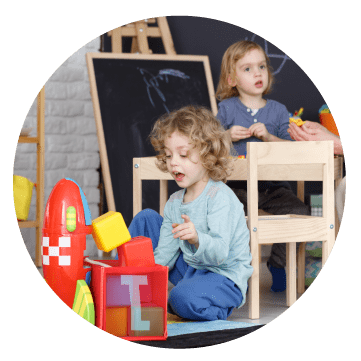 AIP Survey highlights disparity in grant allocations
Indoor-play operators have been battling with every other sector to secure their share of government support for businesses impacted by the pandemic. Here, we look at the current situation and talk to Helen Whittington of DJ's Play in Hertfordshire about her experience.
On January 5, Chancellor Rishi Sunak announced one-off top up grants for retail, hospitality and leisure businesses worth up to £9,000 per property to help businesses, including indoor-play operators, through to the spring.
This followed the Prime Minister's announcement that these businesses would remain closed until at least February half-term in order to help control the virus – a date that has now, of course, been extended as the country continues to be locked down. It was accompanied by a £594 million discretionary fund to support other impacted businesses and another £1.1 billion discretionary grant funding for Local Authorities, Local Restriction Support Grants worth up to £3,000 a month and an extension of the furlough scheme to April. The government has also provided 100% business rates relief for retail, hospitality and leisure businesses and 100% government backed loans until March.
The cash is being provided on a per-property basis to support businesses through the latest restrictions.
The Association of Indoor Play had asked the government for additional support in a letter to DCMS (Departure for Culture, Media & Sport), which we shared for you in the previous Indoor Play Newsletter. So, the news was welcomed by the association. While not enough to stop several more centres shutting their doors for good since Christmas, struggling financially and disillusioned by the lack of guaranteed trade on the immediate horizon, it was at least a lifeline for others.
However, there is concern across the sector that there are discrepancies in the way the funds are being distributed across the country and whether the funds are proportionate. The AIP therefore surveyed its members to ascertain whether they had been successful in obtaining grants and to what level.
During the first Lockdown in 2020, there were no subsidies for businesses with a rateable value of more than £51,000, which left many larger soft-play businesses in England unable to trade and without significant government support. The same criteria was applied across England, Northern Ireland and Wales, but Scottish centres were able to access a reasonable level of support, when their government released grants of up to £50,000 to shut or affected businesses.
The survey says
The AIP's membership survey revealed that 72% of its English members with facilities in the top size bracket were able to access discretionary grants, however, the average grant was £12,400. That figure only covered 28% of the average fixed costs incurred during seven months of lockdown though, and the largest sites hardly benefited from the 5% VAT rate due to being closed.
While the survey did not of course cover every centre in the industry, the AIP said the numbers draw a clear conclusion that larger operators with over £51K rateable value have not enjoyed an equivalent amount of grants to their smaller counterparts.
In other words, grants have been disproportionately "better" for smaller operators, which is not to say that smaller operators have been fully compensated for their losses. The bulk of operators in AIP are under the £51K rateable value and the grants they have received still covered only just over 60% of their costs. The knock-on consequences are that many will face a serious shortage of cash to get re-started when the latest Lockdown ends, particularly with the additional costs of new compliance measures, potential redundancies, re-training staff and importantly, marketing the business to old and new audiences.
Helen Whittington, who owns three DJ's Play centres, in St Albans, Berkhamsted and Hemel Hempstead, in Hertfordshire, also heads-up marketing activities for AIP. With her AIP hat on, she said: "There are a few gaps in the data as some of those who responded were still unaware whether they would receive anything from the latest funding, when or how much. I think most indoor-play operators have done everything they can to ensure that they receive whatever they are entitled to. These figures show that there is a clear disparity between support for centres of different sizes and that's a message that we should all continue to push to our local councils, in order that they think of indoor play whenever there is money available.
"I don't think there are many industries worse off than ours. Perhaps pubs, restaurants and entertainment venues have been as hard hit, but they seem to have received more support in different ways – our local cinema received £120,000 from a cultural grant, for instance.
"It's unfortunate that we somewhat fall in the gaps as an industry," Helen said. "We're not seen as sport, we're not leisure, art or culture and we're not even children's childcare services. On the one side, we want to be hospitality, to get the retail, leisure and hospitality grant, and then we're trying to be sport, to be eligible for other grants. But then we want to be seen as attractions because we want to benefit from the 5% VAT.
"So, we're really in all places and nowhere and that's a strange position to be in."
DJ's Play
Two of Helen's centres have a rateable value of less than the £51,000 threshold, but the other falls the other side of the line, so she has experienced both ends of the funding spectrum.
"My two smaller sites received the £25,000 grant during the first Lockdown, but my biggest site, in Hemel Hempstead, was exempt," she told us. "I found it strange that bigger businesses didn't qualify for the grant and also frustrated when I heard that a couple did get it elsewhere because luckily they had appealed to the Council and found somebody who listened. It made my case stronger to say that other large centres reasonably close to us had been given a grant, but it is hard to get the authorities to change their criteria for discretionary business support. They just say they have to prove they've followed their process and kept coming back to this rateable value of £51k.
"I suppose the government just presumed that bigger businesses would have greater resources to get them through this period and that the smaller businesses were more in need of subsidies. For some larger businesses that have been able to trade throughout, that might well be the case, but for businesses like [indoor play], we might have large units, but we are still relatively small businesses and often family firms. We are shut too and our costs (rent, utilities, overheads etc…) are greater than the smaller businesses and yet we were excluded from what was quite a big payment at the beginning," Helen said.
"Now they have done another issue of grants and you get either £4K, £6K or £9K depending on your size. That would indicate that businesses with a rateable value of above £51K are getting 50% more, so why wasn't that the case in the first Lockdown? As smaller centres received up to £25K in the first Lockdown, in my mind, we have missed out on £37.5K.
"Since the first Lockdown, we've had a bit of the Tier 4 closed grant and a retail grant. Otherwise, I'm pursuing the additional restrictions grants and appealing to anybody who will listen."
Each of the centres is treated separately, of course, so Helen has been dealing with different local authorities. "St Albans Council have been pretty good to me, but the neighbouring borough, Dacorum, has been very difficult to communicate with and that's where my biggest site is," said Helen. "I have been writing to my MP twice a week and I do play off St Albans against Dacorum, because it seems unfair that there can be such disparity in the way that neighbouring boroughs apply the criteria. I have told them that it is possible to change your criteria and they can give any money they have left to businesses who really need it. Having been rejected twice, I have now been assured that I will get an additional restrictions grant. I don't know how much I'll get, but they have pretty much said 'stop writing!''
Adult fees
DJ's Play managed to trade profitably while it was open between Lockdowns, said Helen, partly because she had introduced a £1.50 entry charge for adults during the February half term. "We wondered whether it was a bad time to introduce it because no-one was going to come and play during Lockdown, but actually it was exactly the right thing to do because of the increasing costs [of being COVID-safe] and reduced capacity when we reopened.
"It allowed us to make a few more thousand pounds than we would have done and it didn't meet with any resistance. We know any price increase is unwanted – and adults often argued that we shouldn't charge for them as they don't even want to be here, particularly for parties. But we didn't have parties last year, so that wasn't an issue, and we also went to online bookings, which takes the confrontation out of the price point. They've already decided while booking online and as they'd paid, there was no discussion on reception.
"The general feeling is that prices will go up when we eventually reopen with restrictions as this is a premium activity and because everything will be more spaced out and there will be less children, customers should get a better experience. The timed sessions work quite well as it tends to spread things out across the day – we found that as our earlier sessions filled up, people would just book to come later."
The views and opinions expressed in this article do not necessarily reflect the views of Morton Michel.