The Children's Activities Association - Ignite! Conference 2022
The Children's Activities Association is a not-for-profit organisation that supports and champions the children activities sector. Creating community and raising standards to keep children safe is at the core of their mission. They are delighted, for the first time in over four years to be hosting an annual conference – 'Ignite! Skyrocket your children's activities business into 2023 and beyond'. The conference will bring together children's activities leaders from across the country for an inspiring, educational and informative day of professional guest speakers, practical breakout sessions, networking opportunities and more, designed to support businesses and connect the sector. Ignite! is open to both CAA members and non-members and takes place on 5th November at the Royal Station Hotel in Newcastle upon Tyne. Conference tickets include refreshments during the day, a three course buffet lunch and admittance to the Ignite! evening networking reception.
The CAA is pleased to announce Morton Michel as official Headline Sponsor of the Ignite! Conference 2022. As the leading insurance intermediary to the children's activities sector and founding member of the CAA, they have been pivotal in helping the growth of the organisation and recognise the vital importance of having quality standards amongst providers. Sue Lee (Managing Director of Morton Michel) joined the CAA Board in 2020, her input in helping to elevate standards and build other key partnerships and facilities for our members has been instrumental.
Watch the premier of our very special video IGNITE series! here.
Tickets are limited and selling fast so register today:
https://www.eventbrite.co.uk/e/323097712957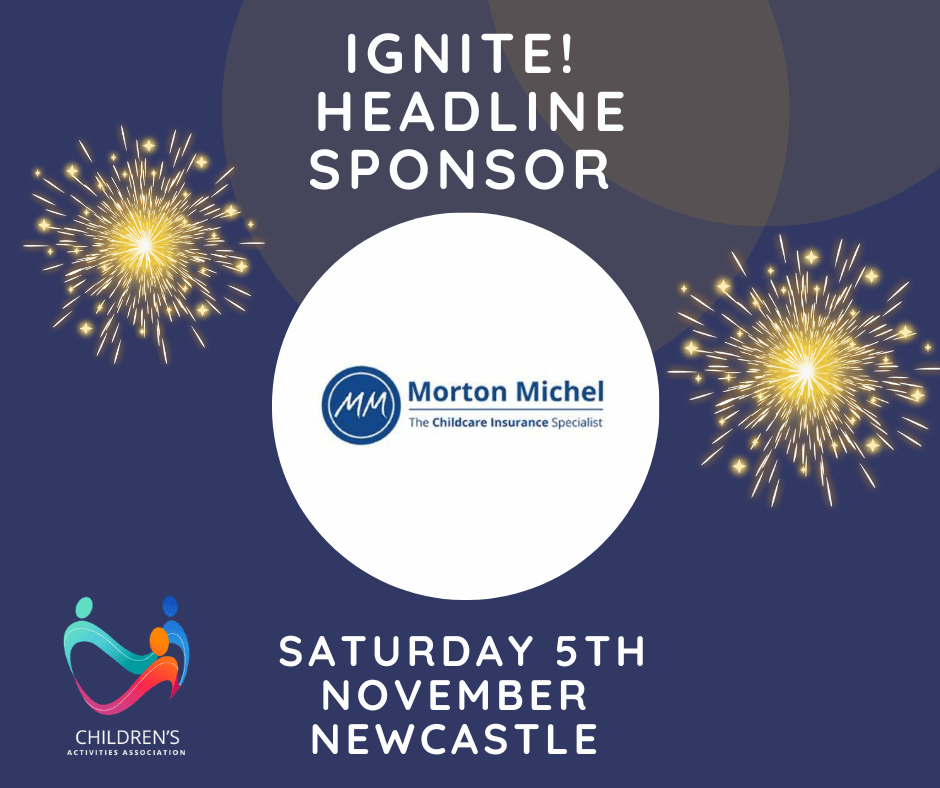 The information in this article is provided by The Children's Activities Association and does not represent Morton Michel.