There's a Nanny in MY House! – Real Life Mary Poppins's Debut Book Fills Gap in Children's Literature
There's a Nanny in MY House! - Real Life Mary Poppins's Debut Book Fills Gap in Children's Literature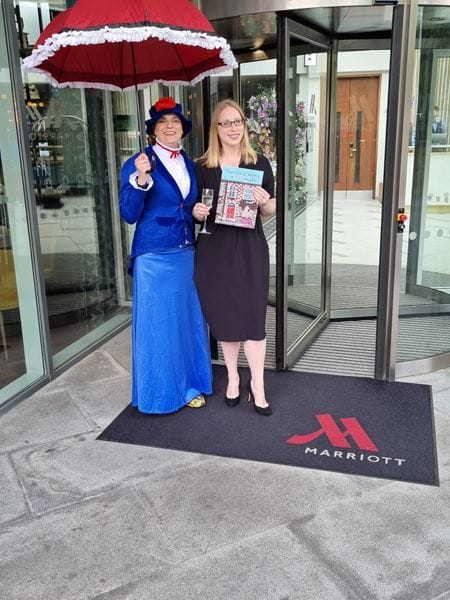 Early years specialist Maria Culley's debut children's book centres on a bewildering time in the lives of youngsters – when parents return to work and nanny fulfils the role as main caregiver.
In a tale that will keep young readers captivated, the author explores the mix of emotions that children feel as they adjust to the new family dynamic, which also provides a 'heads up' to parents on how their youngsters might be feeling.
A Family Children's Award Champion finalist this year, Maria Culley is an authoritative voice in early years education and with the publication of her debut fiction book, she has added another string to her already competent bow.
Synopsis:
Things were going along nicely for Millie and her brother Freddie until one day somebody new came into their lives...
Millie wasn't at all sure that she wanted somebody new to look after them; she didn't think Mr Ted would be too sure either....
The author says:
"There's a Nanny in MY House! has been a labour of love. Working across the early years industry for over 15 years there is clear lack of Nanny related transition books."
Published by Mabel and Stanley, There's a Nanny in MY House is available in paperback (£7.99) on Amazon at https://amzn.to/3Qe2VDx
About the author:
Maria Culley is an Early Years professional experienced in a range of settings from Schools, Nurseries and in the Nanny industry within the United Kingdom and Internationally. Creator of The Route to Nanny Regulation supported by MP Robbie Moore.
Maria was nominated for The Famly Children's Champion Award in January 2022. She is one of 10 shortlisted finalists. She also won a national award in from APeducation in 2021 as student of the year while working as a nanny and studying Neuroscience in Early Years.
The information in this article is provided by Maria Culley and does not represent Morton Michel.