Spooky Snacks for Spooky Season
Halloween is getting closer every day, and while I'm sure you've seen a million pumpkins and skeletons already, have you thought about your day-of prep yet? Whether you're hosting a party or want to be the favourite guest of the night, TheSoul Publishing is here to help with some delicious spooky snacks that are sure to delight!
Make some creepy treats with apples, peanut butter, and mini marshmallows! Slice the apples and add peanut butter to one side of each slice. Then, on half of the slices, stick the marshmallows to the peanut butter so they resemble teeth. Now, add the second apple slice on top of the "teeth," and you've got spooky smiles to serve at your Halloween party!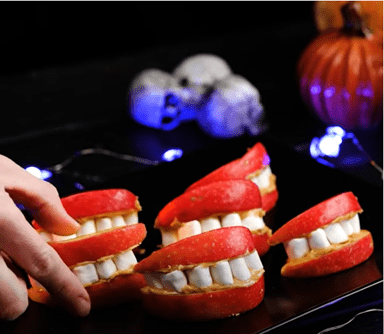 Make raspberry jam puff pastries that look like human hands! Use a skeleton hand (or your own) to trace handprints onto the dough, then add jam and another layer of dough, seal with a fork, and cook. The raspberry jam will give this dessert an extra gory look!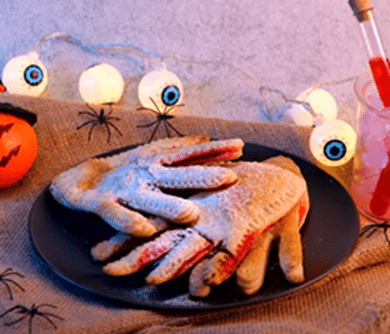 Add a spooky flair to any drink with some eyeball ice cubes. Add candy eyeballs to an ice cube tray before pouring water into it. Freeze and add to your party drinks for an easy way to impress your guests!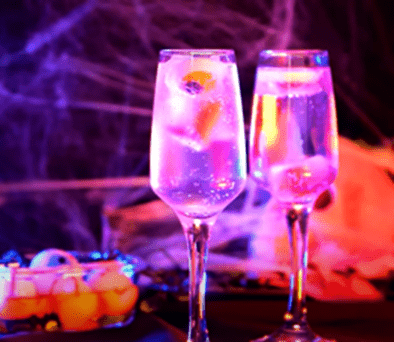 Spookify any dessert with this simple trick! Heat up marshmallows in a microwave-safe bowl, let the mixture cool, and use your fingers to create the perfect creepy-crawly spider webs for everything on the dessert platter. Add some toy spiders for an extra scary effect!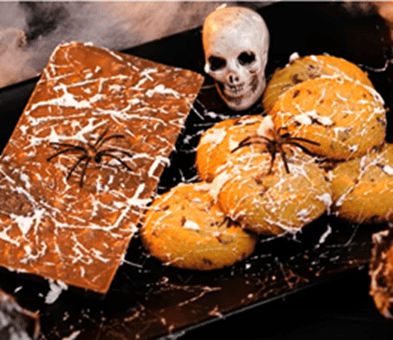 Do you think gingerbread men are just for Christmas? Think again!

You can create some creepy corpse snacks with the gingerbread cookie cutters you already have at home!

Cut out two gingerbread man shapes in pastry dough, then carve a heart into one and spread raspberry or strawberry jam onto the other. Combine the two sides and cook. Add some crossed eyes and stiches with icing to up the spooky mood!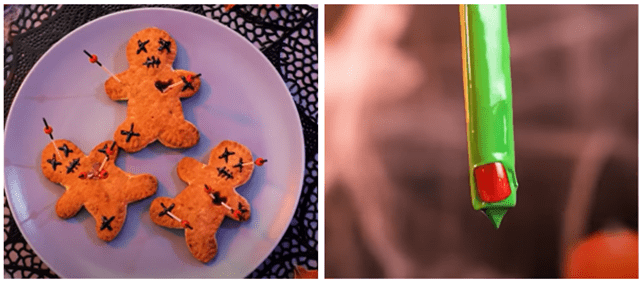 Make easy witch fingers using cantaloupe!

Cut your cantaloupe slices into sticks and slide each onto a wooden skewer. Dip into green glaze, add a piece of red candy as the fingernail, and enjoy the perfect healthy Halloween treat!
Happy Halloween everyone!!
The information in this article is provided by TheSoul Publishing and does not represent Morton Michel.