The Kickstart Scheme
How is it benefitting the children's sports and activity sectors?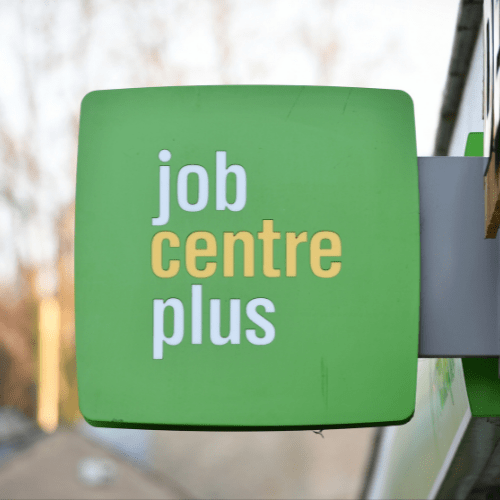 The Kickstart Scheme – how is it benefitting the children's sports and activity sectors?
The number of young people facing unemployment increased dramatically in the early months of the COVID-19 pandemic. The government responded by launching the £2billion Department for Work and Pensions Kickstart scheme, helping under-25's into full time employment.
The scheme, which is open until December 2021, aims to provide young people with on-the-job training, skills development and mentoring to help them on their way to successful careers.
The children's sports and activity sectors were initially hit hard by the pandemic and many businesses have since found that joining the Kickstart scheme has been hugely beneficial to them.
Mark Rasche, from Sport & Activity Professionals (who are a DWP authorised and approved Gateway for this sector) introduced us to some people from the sector to speak more about this. Sport & Activity Professionals help organisations in the sport and activity sector grow, improve, over-come challenges and achieve their ambitions and as a gateway for this sector, help organisations working with children bounce back or grow using this scheme to take on a fully-funded, bright, hard-working, motivated young person to do things like run classes, marketing, sales, admin, finance, customer service, social media or any relevant role for a person of this age. They have helped nearly 1000 businesses from the sector to access the Kickstart scheme to take on new staff and get their wages funded by government. Click here to find out more about Sport & Activity Professionals.
Nikki Johnson, Managing Director of Noodle Performing Arts, joined the Kickstart scheme as she felt that her company had a lot to offer a young person. "Being a performing arts school, there was a lot of opportunity to become involved in assisting our teachers with acting, dance and singing classes, but we also have a busy Head Office, dealing with business administration, marketing and finance. Covid also meant that we had lots of extra work to do but less money coming in - it just made sense for us to take part."
Noodle Performing Arts have since employed Daniel who wanted to become a classroom assistant in a school and is currently gaining valuable on the job experience that will stand him in good stead when applying for future jobs.
Nikki said, "I would recommend Kickstart to other employers. You have the freedom to recruit your own employee from the young people recommended for the scheme. It is also rewarding to watch a young person grow in confidence and develop into a role."
Gemma Bailey, Company Director of People Building, joined the scheme after making 2 staff redundant at the beginning of the pandemic. "It been extremely helpful to be able to take on new people with a reduced element of risk! It's allowed us to use available to funds for marketing and other important areas of the business."
"One of the young adults I've employed has commented that she loves the job and is so grateful to not to be stuck at home anymore. Another has said that working here has really helped to put life into perspective and is really enjoying helping people."
We also spoke to Martha Wrench who was employed by Tatty Bumpkin as part of the Kickstart scheme and is now their Social Media Marketing Manager. Martha tells us more about how she got involved in the scheme and how it's helped her so far.
How did you get involved in the Kickstart scheme?
I got involved in the Kickstart scheme after being on Universal Credit for around 4 months. I had applied for over 100 jobs by that point and was very frustrated in my job search. I had recently graduated from Durham University with an upper 2:1 in English Literature and I was looking to get a job for a year to save money as I was planning on going to drama school the following year.
Having come from a very strong academic background and having developed myself into a rounded individual through the various other activities I had been involved in, I was very frustrated that these skills were not being appreciated by potential employers. I desperately needed to earn money and wanted to be able to do a job that I could feel passionate about. That's when I was recommended Kickstart schemes by my work coach at the Job Centre.
All other entry level jobs still required around 3-5 years of professional experience; Kickstart offered the opportunity to be taken on by companies in an entry level position without the same requirements. I contacted Sam at Tatty Bumpkin as the role seemed like one which offered potential for personal growth and the development of new skills. Whereas many Kickstart schemes are designed to provide basic training within a professional environment, I felt as though Sam was looking for a person who could thrive in a more self-motivated environment and was offering the opportunity to be involved in interesting and challenging tasks which was attractive to me. Soon after, I interviewed for her, and the rest is history!
How has being part of the scheme helped you?
Being part of the Kickstart scheme has helped me gain much-needed professional experience for my CV. I have been very grateful for the trust put in me so that I feel like a valued, equal member of the team. I have been given a lot of responsibility and am trusted to make decisions based on my initiative which I think is a valuable skill to be able to develop in the workplace. I would feel more confident in having the experience needed to prove to future potential employers that hiring me would be a good decision.
What new skills have you learnt so far?
My role is about learning on the job. I have been able to use my prior knowledge of social media and develop it for professional use. This has included creating a social media strategy across all platforms, creating fun and engaging content, and generating brand awareness and interest in our franchise sales. I also gave a presentation to the company on the best practices of social media with the purpose of training and empowering our franchisees to use social media to generate interest and engagement in their businesses, a side to the company which had previously been slightly forgotten.
Would you recommend the Kickstart scheme to other young adults? If so, why?

Yes, I would highly recommend the Kickstart scheme to others, particularly those who have been struggling to get a job due to a 'lack of experience'. Kickstart provides the opportunity to get your foot in the door, and if you can get a position in a company which aligns with your career goals, then it's a doubly fantastic opportunity.
The Kickstart scheme is due to end this December so there is still time for both businesses and individuals to apply for a grant or a job!
Sports and Activity Professionals are proud to be a gateway for the Department of Work and Pensions on their £2bn Kickstart scheme. Did you know? If you join the Kickstart Scheme then Sports and Activity Professionals will also fund a 6 month level 1 membership to the Children's Activities Association – a not-for-profit, industry-led organisation to raise standards in all organised children's activities across the UK.
Mark Rasche, from Sports & Activity Professionals, is thrilled to be able to help businesses become part of the Kickstart scheme. He told Morton Michel, "It's great to hear what the clients we're working with have said about the scheme and our support to them as well as how it's enabled them to delegate tasks and take on more capacity to grow their business. Also, how it's helping people like Martha, who is like many Kickstarters in that they just need a chance to prove what they're capable of with a great employer in an interesting sector. Now we're more than 6 months in, it's great to see many converting their Kickstart work placement into a full-time job because they've proved how capable they are."
For more information on the Kickstart scheme click here.