How to Become a Nanny, and Why Becoming a Nanny Could Be the Best Career Decision Ever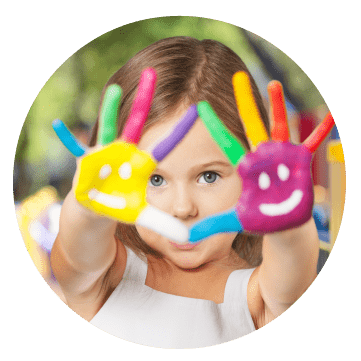 How to Become a Nanny, and Why Becoming a Nanny Could Be the Best Career Decision Ever
Professional nannies are more in demand in the UK than ever before, due to pressures from Brexit and the changing work patterns caused by the pandemic. While Brexit resulted in many EU workers returning to their home countries, causing shortages in the nanny workforce, the pandemic has driven significant shifts in family working arrangements and an exodus from big cities. Hybrid working has meant big changes to childcare planning, and part-time and live-in nannies are much sought-after.
It is estimated that up to 40,000 nannies are employed in the UK and, according to the website NannyJob, there are over 2,000 current vacancies*. Although being a nanny can be challenging, many choose this job for the flexibility, work-life balance and independence the role offers, according to Rebecca Henwood, Marketing Manager at the UK's leading childcare insurance specialist, Morton Michel.
A rewarding career choice
"Becoming a nanny and seeing the children you care for growing up can be very rewarding. But it is equally important to know what it takes to be a nanny before you take steps towards that career. Sensitivity, understanding and patience are all important characteristics for successful nannies", according to Henwood.
"Active listening skills, excellent communication skills and a calm, professional manner all help to give the best start to the children in your care," adds Henwood. Nanny roles are likely to include a much wider range of duties than other childcare workers, including bathing, school runs and regular outings.
According to the government's National Career Service**, the most important skills and knowledge need to succeed as a nanny are:
Sensitivity and understanding

An ability to work on your own

Patience and calmness in stressful situations

Flexibility and openness to change

Excellent verbal communication skills

Active listening skills

The ability to understand reactions from children and adults

Thinking and reasoning skills

Basic computer literacy on desktop and hand-held devices
What are the requirements for becoming a nanny?
There are currently no obligatory entry requirements or compulsory training to work in the UK as a nanny, but many nannies do have childcare qualifications, as well as paediatric first aid and safeguarding training.
As a minimum, most families will expect nannies to be over 18 and able to pass enhanced background checks – the Disclosure and Barring Service (DBS) check. It is a more detailed check for those working in childcare and can be requested by your potential employer.
Though not compulsory, joining the Ofsted Childcare Register in England or registering with the Care Inspectorate in Wales could be a good idea, and can reduce insurance premiums. Public Liability insurance is a legal requirement for registered nannies.
Morton Michel provides specialist nanny insurance along with many additional benefits, including over 80 free RoSPA-accredited, CPD-certified online training courses plus discounts on paediatric first aid training from the British Red Cross and days out to the UK's top attractions.
A versatile and rewarding role
The National Careers Service** also offers some useful insight on the kinds of day-to-day duties you could be expected to perform as a nanny, including feeding, bathing and dressing children, teaching basic hygiene and helping children learn through play. You will need to be confident to take children on outings to widen their experience and may be asked to do the nursery and school runs and organise play dates to help your wards to learn social skills and mixing with other children.
Of course, preparing healthy meals and snacks, and tidying up and cleaning the children's rooms will also be part of your role. Morton Michel also offers free online nutrition and allergy training through its partnership with Grub 4 Life.
For most nannies, the chance to be part of a lively and active family household is one of the most rewarding parts of the job.
A world of options
Reading some of the job posts on NannyJob* quickly gives a flavour of the richly varied roles for nannies, from part-time, live-out opportunities around the UK to full-time, live-in international openings as far afield as Turin, Dubai and Miami.
Budding Mary Poppins looking for a rewarding career working with children have a world of options!
References
*Nannyjob.co.uk – figures for Nanny jobs in any region as of 23 May 2022
** nationalcareers.service.gov.uk/job-profiles/nanny
***www.eyalliance.org.uk/early-years-apprenticeships