Is your business ready for Brexit?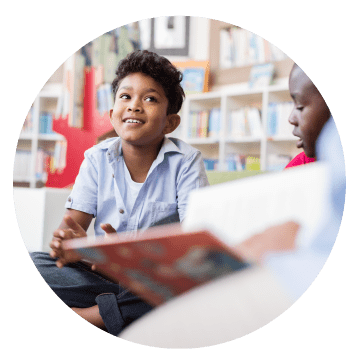 Guest article by Reality HR
Recruitment, retention and points-based immigration – Reality HR outlines what employers need to know to get ready for Brexit.
A lot may still change between now and January 1 2021, when Britain will either enter into an agreed new relationship with the EU or exit without a deal.
Whatever is on the horizon, as an employer there are actions you can take to get your organisation and your people as ready as possible – particularly if you recruit from overseas, or intend to in the future.
Here are some of our tips on how you can prepare and be Brexit-ready.
Talk to your people
If you have EU workers in your organisation, they may be feeling unsettled and uncertain about the future. Talk to them to see if there is any support you can offer from a wellbeing and welfare point of view; find out how they are feeling about the UK leaving the EU. For your own workforce planning, you'll want to understand whether there is a risk of losing any staff if they are thinking about leaving the UK because of the transition.
Next, you'll need to think about compliance, and specifically the changes to the Right to Work in the UK Checking process. An EU passport will no longer be sufficient evidence of the right to work in the UK, and that applies to new and existing staff. EU citizens will have to achieve 'Settled' or 'Pre-settled' status and, after June 2021, you will need to request evidence of this from your existing staff even if they have previously evidenced their right to work in the UK under the old rules.
Before July 2021, you have no right to ask for evidence of 'Settled' or 'Pre-settled' status from existing staff, but we do recommend that you remind and encourage any EU workers to apply for this status as soon as possible, as there is likely to be a last-minute rush on the systems.
Offer support with the process if they need it; help with understanding what they need to do and assist with collating the documentation required. It's a good idea to provide access to computers to apply online during work time, where possible. It is in your interest that they do this in good time; you do not want to lose your talented staff.
Get recruitment ready
If you are considering recruiting from overseas after January 1st, you should plan for it now. Your business may need to do things very differently to the way it has done in the past.
Think about:
Are you likely to need to recruit in the coming 12 months?
If so, where in the world will you find the skills and talent you need?
Have you thought creatively about alternatives to recruitment from overseas? Can you find talent in UK candidate pools such as school leavers and people who are unemployed?
Is it an option to retrain UK workers rather than recruit skilled workers from abroad?
How much budget and time can you allow for overseas recruitment?
If you do decide you will need to recruit from overseas, or there is a chance you may need to, then your business will need a sponsorship licence. This licence lasts for four years at a time and we recommend that you apply early to avoid getting caught in backlogs.
The government says that the licence takes eight weeks to process, but at the moment we are seeing them being turned around much more quickly than that.
Sponsorship is costly, so it is more important than ever to ensure you have high quality recruitment, induction and retention processes in place to give your organisation the best chance of finding the right candidates and holding on to your new recruits. You may need external expertise to help with this – see here for information on how we can support you with recruitment services.
Think about the short, medium and long term plans for your new employee. What support will you be able to provide with relocation, and integration into the community?
Remember, it's not just about the person you're taking on – they may be relocating with their family so it's important to consider their needs too, so your new employee remains settled and with you for a long time to come.
Understand the new points-based immigration system
The new Immigration Act, recently given Royal Assent, reverses decades of free movement within the European Union. Instead, permission for a foreign national to enter the UK will be based on the skills they have to offer, measured using a points system.
People who want to live and work in the UK will need to gain 70 points to be eligible to apply for a visa. Points are awarded for a range of requirements including the ability to speak English to a good level, having a job offer from an approved employer, and meeting a minimum salary threshold.
Whilst this new system has increased the barriers to employing workers from the EU, the restrictions are now lower for those from other parts of the world that have been subject to similar rules for some time.
The government has said it aims for it to take no more than three weeks to process an application for a skilled worker. In some cases – such as health workers – it is believed the new system could be quicker and cheaper than previous arrangements.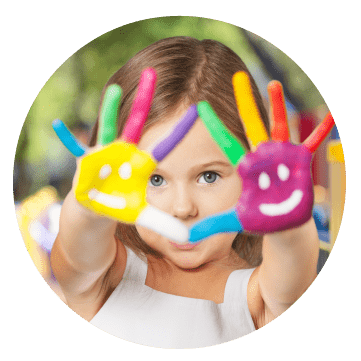 Travelling abroad for business
We have mentioned this in a previous blog but it's worth flagging up again that visas and permits may be required to travel between the EU and UK – even for short visits. You should also consider access to healthcare; your workers travelling between the UK and EU after Brexit may no longer be eligible for free emergency treatment so you may need to provide additional insurance. Of course, all travel is subject to the relevant Coronavirus restrictions at the time, but even without those, it is important for employers to stay up to date on travel requirements and the documentation needed to travel.
Irish and UK citizens will still be able to go between the two countries for work purposes without a visa or permit, but other EU citizens crossing into Northern Ireland will require additional documents as they would travelling to the UK.
Reality HR specialises in supporting businesses that recruit and work internationally with their people management. For more information see its
International HR
page.
This article is written by Reality HR and the information contained within this article on Brexit and the new rules coming into place are correct at the time of going to press. For the most up-to-date information please visit https://www.gov.uk/transition